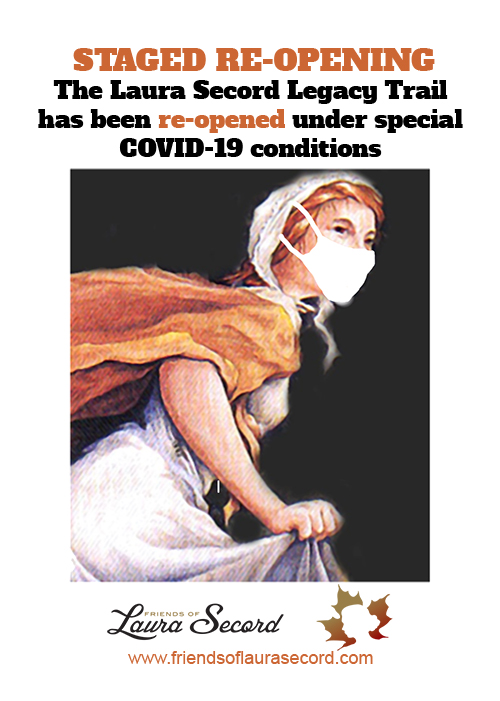 Note that the trail passes through many different jurisdictions, each of which has the right and responsibility to control access appropriately.
Closed areas currently include high-traffic tourism destinations, most waterfalls (including Decew Falls, the entire Morningstar Mill complex, and adjacent City of St. Catharines access trails), and some private properties.
Areas that remain closed are noted on the websites of the landowning agencies, and/or on the property itself.
Parks, conservation areas, municipalities and other landowners may make changes to the status of their land and facilities without prior notification. It is best to visit the websites or social media accounts of these organizations directly for the latest on closures or changes to access.
Where the trail is open, please hike locally and responsibly. Responsible hiking guidelines are available from the Bruce Trail Conservancy (https://brucetrail.org/pages/news-events/covid-19-updates/hiking-responsibly-safely-in-the-time-of-covid-19) and the Ontario Trails Council (https://www.ontariotrails.on.ca/novel-coronavirus-covid19).
Most onsite public facilities (including public washrooms) are closed even where trails are open. Through-hiking in closed areas is not possible and not permitted until further notice.
If sections of the trail are closed by the legal landowners or relevant jurisdictions, please do not park on nearby roads, move gates or barriers, or hop fences, as these actions are illegal.
---
---
Laura Secord Walk 2019 was a great success!
Join us as we look back to June 22nd, 2019, when almost a hundred dedicated walkers and a few particularly generous benefactors helped us to raise $10,000 for War Child Canada.
---
More about Friends of Laura Secord
---
Why Celebrate
Laura Secord?
Historica Canada produced a brief but informative mini-documentary about Laura Secord as part of their iconic Heritage Minute series.
Watch for a one-minute overview of her importance in the founding of our nation.
---
News Updates
---
The Friends of Laura Secord is a not-for-profit community group dedicated to sharing the story of our best known national heroine, Laura Ingersoll Secord, whose heroic exploits contributed to the creation of the nation we now know as Canada.
Thank you for visiting!