ENTERTAINMENT – FOOD – FRIENDSHIP – FREE ADMISSION – ALL ARE WELCOME!
JOIN US!
---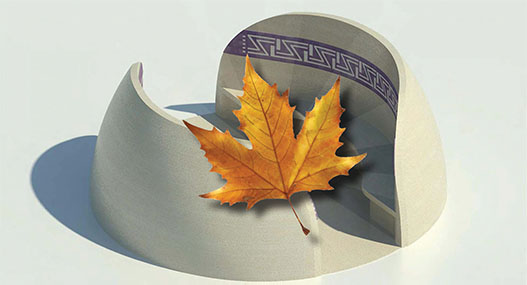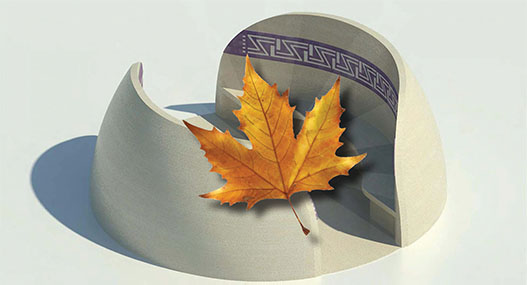 ---
The Friends of Laura Secord and partners
are pleased to invite you to the unveiling of the
First Nations Peace Monument
designed by renowned architect
Douglas Cardinal
A time of harvest and thanksgiving to recognize
our shared history, in a spirit of respect and reconciliation.
---
Saturday, October 7th, 2017
Decew House Heritage Park
Opening ceremony: 1:00 p.m.
SEASONALLY APPROPRIATE FOOD
AVAILABLE FOR PURCHASE

Activities and Entertainment
until 4:00 pm
---
Arriving by car?
PARK AT REGION NIAGARA!
Free parking and continuous shuttle buses
to site (11:00 am – 5:30 pm) from Region Niagara,
1815 Sir Isaac Brock Way, Thorold, ON L2V 4T7
(Enter from Merrittville Highway)
(Click for map)
Hiking or cycling?
COME DIRECTLY TO THE SITE! 
Location of monument for hikers and cyclists
(Click for map)  
"Ó:nen ká:ti ska'nikòn:ra tewá:ton táhnon teiethinonhwerá:tons"

"Now we all become of one mind, and give our gratitude."
---
The monument is intended to help generate a deeper understanding of the rich heritage and ongoing history of First Nations peoples, and illuminate their vital contributions to the founding and evolving identity of Canada. It will also provide an opportunity to acknowledge the transgressions and help mend the divisions that extend back to our earliest shared history, in a spirit of mutual respect and reconciliation.
October 7 is the anniversary of the Royal Proclamation of 1763 issued by George III which set out the core elements between First Nations and the Crown, an important first step in recognizing existing Aboriginal rights, land title, and the rights to self-determination in Canada.
The monument's inherent message of inclusiveness extends to its accessible design features, which will allow all visitors to experience the site in a meaningful manner.
A musical program entitled 'Seven Generations of Song' will be presented by:
---

Six Nations Women Singers Bits Of Bluegrass Pappy John's Blues Band
---
About the First Nations Peace Monument
---
The First Nations Peace Monument in DeCew House Heritage Park, Thorold, Ontario, is a memorial designed by world-renowned architect and human rights activist Douglas Cardinal. Located near the site where Laura Secord encountered First Nations warriors who assisted her in conveying a warning to the colonial British forces of an impending American invasion, the monument is intended to generate a deeper understanding of the heritage and ongoing history of First Nations peoples, and to illuminate the founding role they played (and continue to play) in the ever-evolving North American cultural mosaic.
Laura Secord's uneasy but extremely important interaction with First Nations warriors in her fateful encounter in Decew's Field is powerfully symbolic of the deep roots and inherent complexity of relationships amongst indigenous peoples and more recent settlers of the North American continent. It is an invitation to understand and reflect upon the divisions that extend back to our earliest days, in a spirit of respect and reconciliation.
The distinctive curvilinear design of this compelling architectural sculpture is consistent with Douglas Cardinal's iconic designs elsewhere in North America, including the Canadian Museum of History in Hull, First Nations University in Regina, and the National Museum of the American Indian at the Smithsonian Institution in Washington, D.C.
---
For more information about the First Nations Peace Monument, click here.
---
MAJOR FUNDING FOR THE FIRST NATIONS PEACE MONUMENT WAS GENEROUSLY PROVIDED BY THE GOVERNMENT OF CANADA
---

---
LE FINANCEMENT POUR LE MONUMENT DE PAIX DES PREMIÈRES NATIONS A ÉTÉ GENEREUSEMENT FOURNI PAR LE GOUVERNEMENT DU CANADA
---
ACCESSIBILITY
---
Inclusiveness is a pervasive Canadian virtue. Thanks to support from the Rick Hansen Foundation and other community minded people, the monument project will also feature an accessible pathway to allow those with mobility issues to more easily experience the site.
---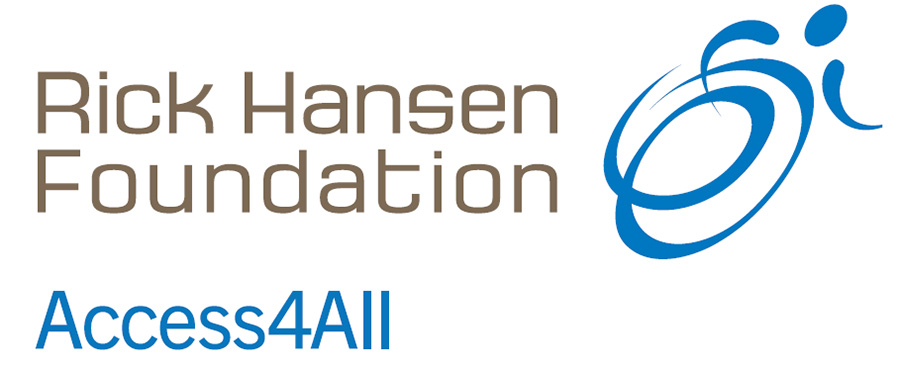 ---
ACCESSIBILITÉ
---
Une des grandes vertus du Canada s'avère son caractère inclusif. Grâce au soutien de la Fondation Rick Hansen et de gens axés sur la collectivité, ce projet inclura une voie accessible permettant aux personnes à mobilité réduite de s'engager plus facilement dans l'histoire de ce site historique.
---