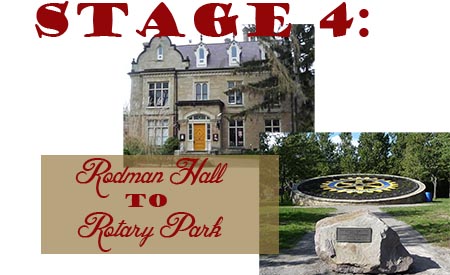 ---
Distance: 4.28 km – Average Walking Time: 1.5 hrs.
---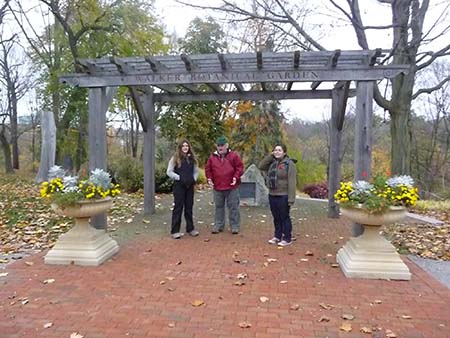 At Rodman Hall, you will make your way to the pergola in the Walker Botanical Gardens on the top of the hill overlooking Twelve Mile Creek.
---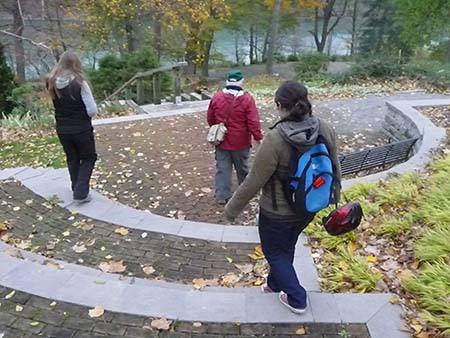 Next, follow the staircase down the bank through the Walker Botanical Gardens and past the outdoor amphitheatre below Rodman Hall.
---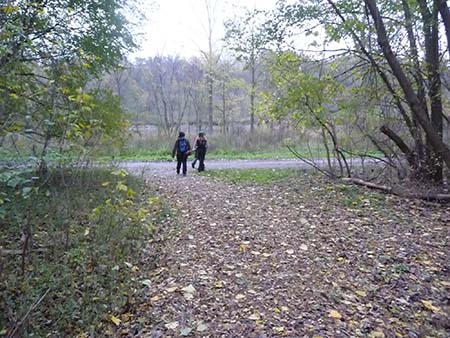 At the the base of the Rodman Hall property, the path will emerge on the main Laura Secord Legacy Trail, which follows Twelve Mile Creek. You will turn right….
---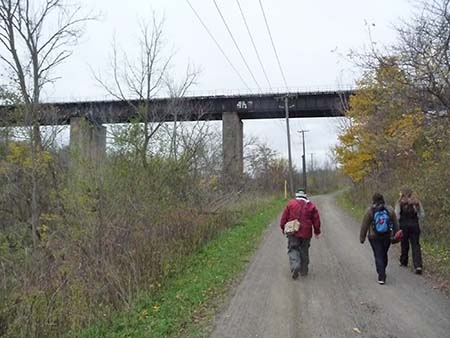 …and walk south on the Laura Secord Legacy Trail under the CN Rail bridge which passes over Twelve Mile Creek.
---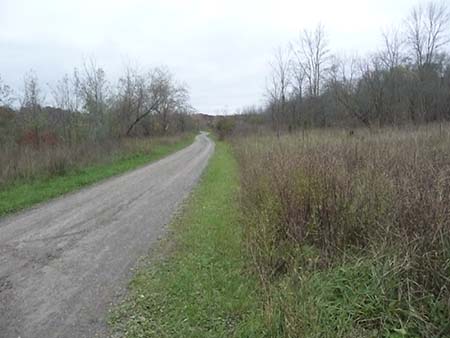 Continue along the main trail, passing below the Western Hill bluffs on your right. At one point you will pass the intersection with the West Park Side Trail (which hairpins up the bluffs to your right).
---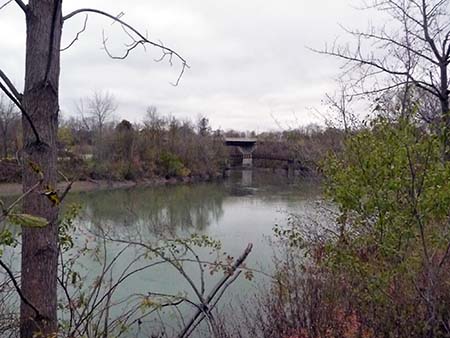 As you approach the intersection with Glendale Avenue, you will see the pedestrian bridge and the traffic overpass spanning the Twelve Mile Creek.
---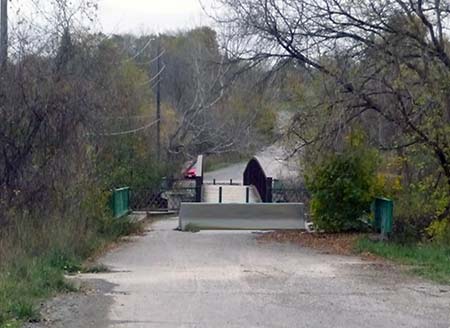 Just past the point where the pedestrian bridge at Glendale Avenue connects to the parking lot on the east bank…
---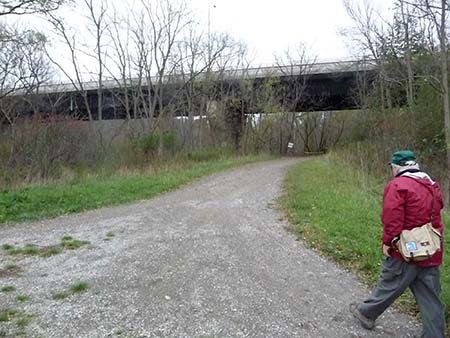 …you will continue straight ahead (south) along the bank of the creek and under the Glendale Avenue overpass.
---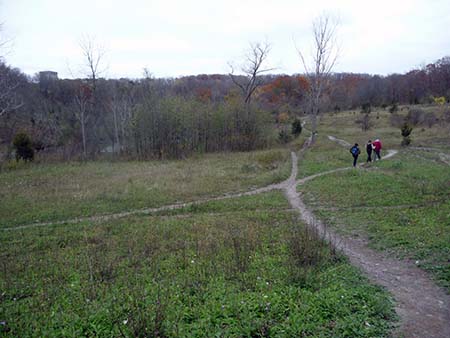 There is an network of interlinked bike trails south of the Glendale Avenue intersection. Stay on the branch which follows the bank of the Twelve Mile Creek.
---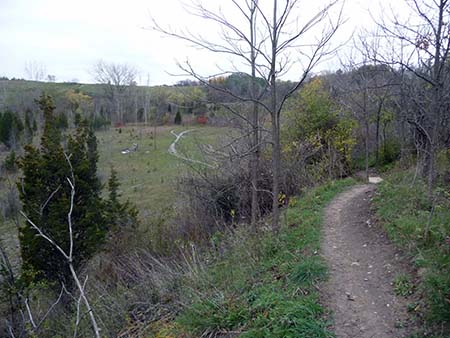 Further south, you will climb a rise which overlooks the Elk Street Flats, just north of Rotary Park.
---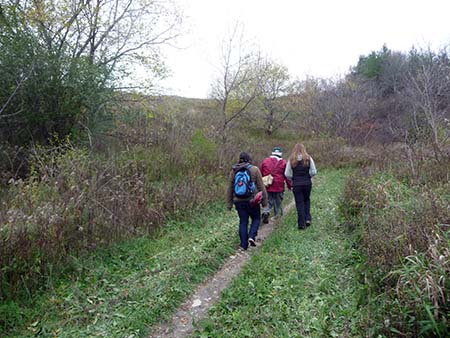 The trail then veers right and climbs up the bluffs from the Twelve Mile Creek valley towards Rotary Park, then…
---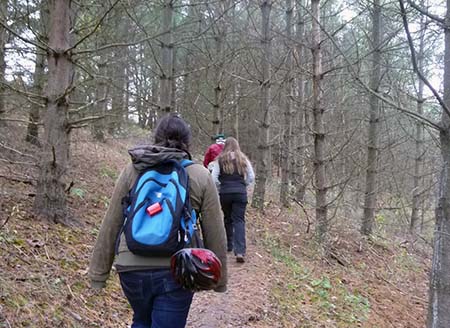 …passes through the Rotary Pines North trail link, and finally…
---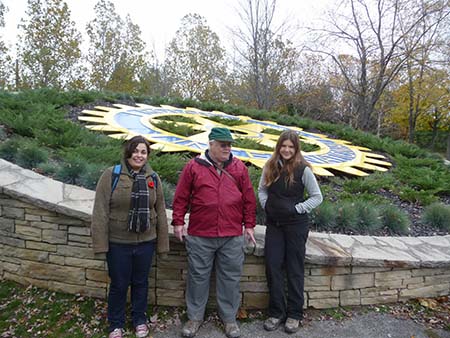 …emerges on the north side of Rotary International Friendship Park.
---
---
---